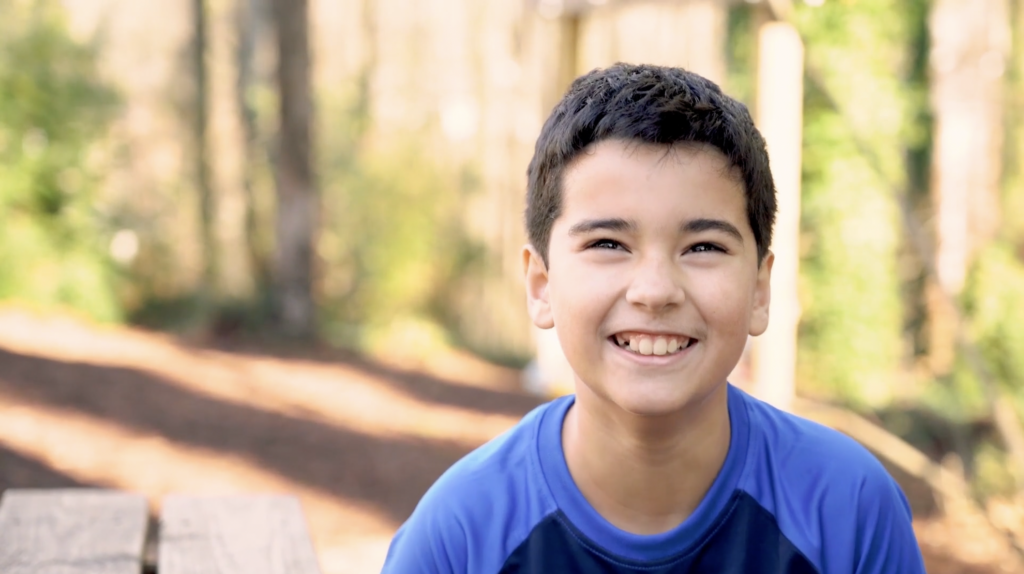 Student Name: Thomas
Age: 12
Diagnosis: Anxiety, ADHD, PTSD
Thomas was evaluated at Jacob's Ladder in June 2019 at the age of 10 years old. He experienced a high degree of anxiety and would escalate to more significant, explosive behaviors. During moments of heightened emotionality, he was unable to access his language, and would often visibly shut down. He would frequently engage in full meltdowns including screaming, crying hitting, kicking, and elopement. Common triggers for his emotional outbursts included challenging schoolwork, not feeling safe or in control, and being hungry or tired. The family expressed significant distress and experienced great challenges to where Thomas was unable to physically attend school and needed to attend school virtually.
Based on the evaluation at Jacob's Ladder, an individualized model of care was created to help develop a better-connected brain and reach the following emotional-behavioral goals. Progress toward these goals is determined by whether Thomas exhibited the following behaviors for each goal:
Goal #1
Goal #2
Goal #3
Anxious/Depressed
Learns and practices the tools outlined in Zones of Regulation and the Facing Your Feelings and Panic Station DBT Modules in order to better understand his emotions in the moment
Thought Problems Identifies and reworks cognitive distortion of all-or-nothing thinking and over-generalizing
Aggressive Behavior
Communicates appropriately in moments of heightened emotionality
Measured Behaviors:
1. Expresses emotions appropriately
2. Accepts basic truths within his day
3. Accesses SRI strategy
Measured Behaviors
1. Accepts the learning process
2. Avoids self-sabotage
3. Accepts feedback
Measured Behaviors
1. Avoids extreme statements
2. Maintains physical safety
3. Accesses self-regulation strategies
Thomas enrolled in the HOPE School full-time starting in August 2020. As Thomas developed the proper connections between areas of his brain, he experienced tremendous gains in his emotional, behavioral, and relational functioning:
Then
Now
1. Constant fight or flight
2. No ability to trust others
3. Zero distress tolerance
1. Calm and centered
2. Makes and maintains relationship, usually an initiator
3. Able to model appropriate responses to challenge point material, with a positive outlook
Learn more about Thomas' story by watching this video.